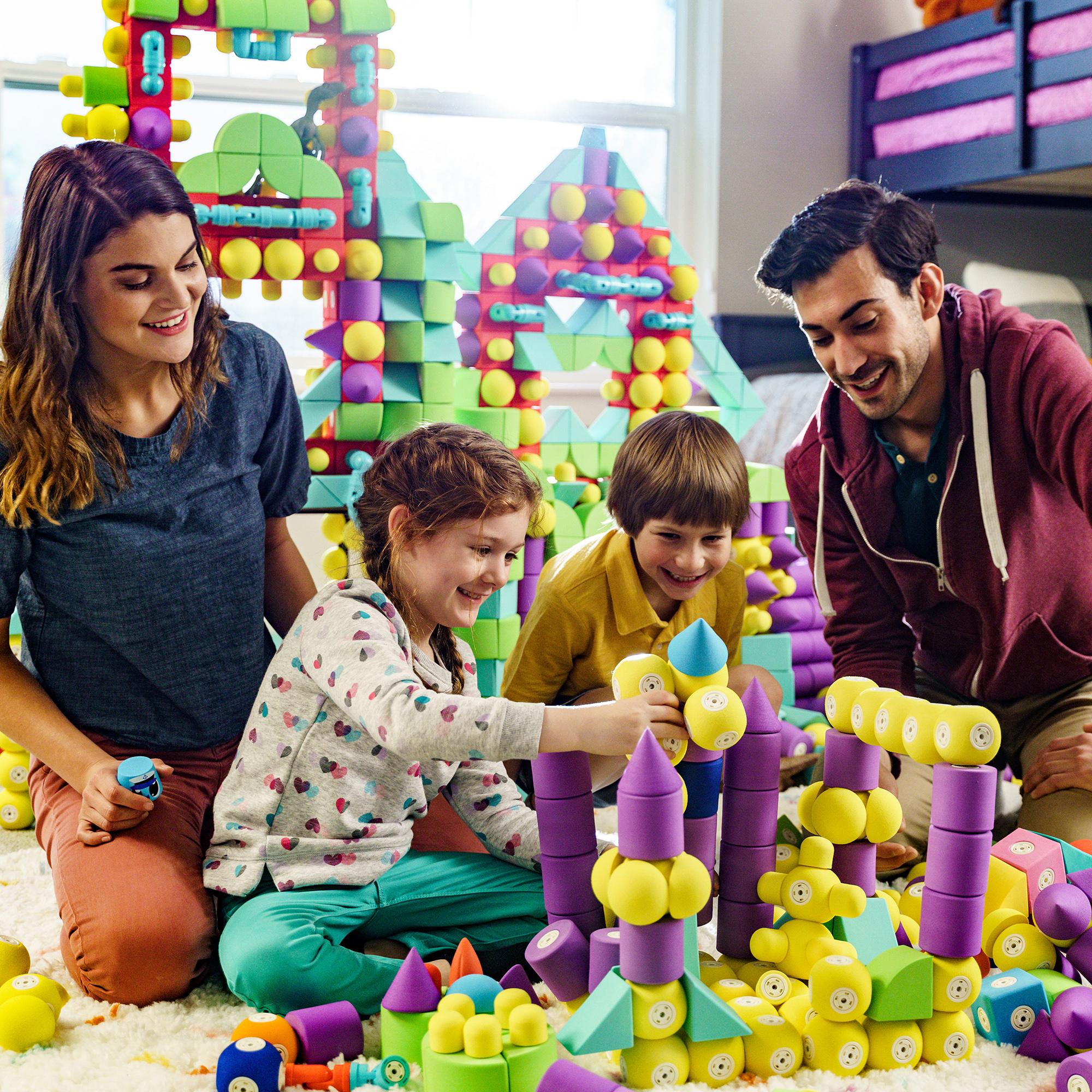 The Blockaroo building system is, in our opinion, the best early STEM toy available for infants and toddlers. The bright colors, simple shapes, and innovative connecting technology were designed to be instantly understood and explored by young minds who are learning how the world works.
What makes Blockaroo so special is the unique combination of high-quality, dishwasher-safe foam for safer play and extended durability (we let our kids put these through the wringer!) and the magnetic lock-and-pivot connectors on each piece that rotate a complete 360 degrees with a strong enough connection to stay assembled for play but still easy enough for little hands to pull apart when they're ready for the next build.
The simplicity, intuitiveness, and durability of Blockaroo means your kid is free to explore construction while experiencing early interactions with magnets, gravity, and relational shapes.
Our Blockaroo™ early STEM toys are receiving rave reviews from toy enthusiasts, parents and kids alike!
"Blockaroo Let Kids Think Outside the Blocks" – The Toy Insider
"Blockaroos are the easiest building system for young learners"
– boredmom.com