Tea parties are a classic way to entertain kids of all ages. They're a great way to get creative, practice manners and have fun! 
You can choose a theme if desired, maybe it's a teddy bear tea party, a garden tea party, or even an under the sea tea party! Tea parties can be as simple or as elaborate as you like, but they always involve good food, good company, and good conversation.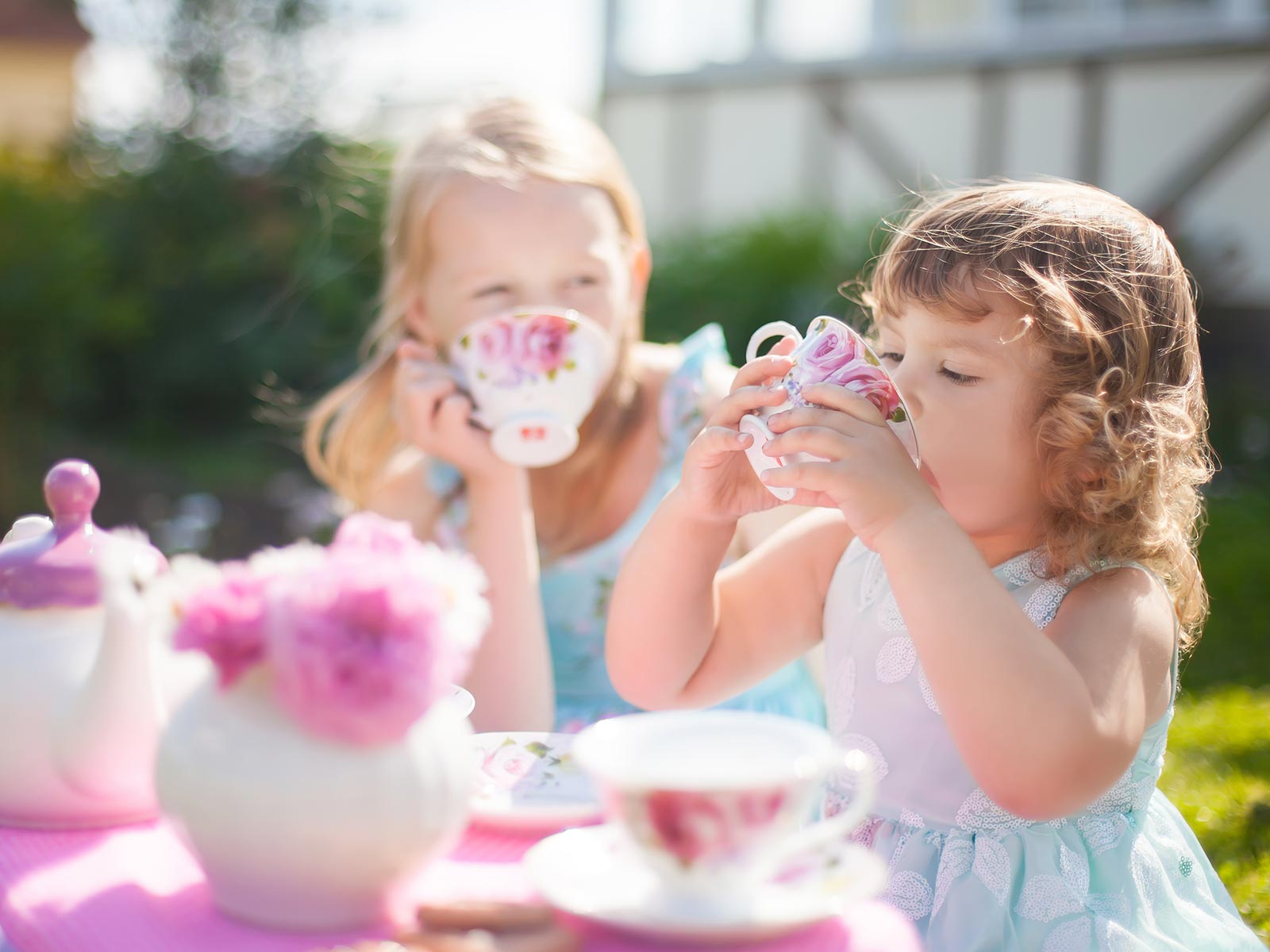 After the theme is chosen, then have fun with the decorations, setting the table to create a special atmosphere. Even without a specific theme, you can use teacups, doilies, and flowers to create a beautiful setting. 
Invite friends and family and ask them to dress up! Tea parties are a great opportunity for kids to dress up, a favorite activity of many kids. You can let them choose their own outfits or help them pick out something. Wearing a special hat can make it even more fun! 
Make sure the food is kid friendly. You can absolutely serve fancy finger sandwiches scones and petit fours, but you could also opt for simple treats like cookies, crackers, and fruit. Get creative! Remember to be patient and understanding. Kids can be messy and balancing a teacup might be hard for littler hands. 
You may also want to have some activities planned to keep the kids engaged. Tell stories, or play games such as I Spy, charades or even BINGO. The most important thing is to have fun and enjoy yourselves. 
With a little planning, you can throw a fun and memorable event. Have fun! Tea parties are a great time to relax and enjoy the company of friends and family. So put on your best hat, pour yourself a cup of tea, and enjoy! 
Have more engaging articles and fascinating facts about science delivered straight to your inbox by signing-up for our Learning Galaxy here or follow-us on YouTube or Facebook!