From our earliest moments, mindfulness can help minimize anxiety and increase happiness for ourselves and our kids. Habits formed early in life will inform behaviors in adulthood, so we have an opportunity to gift our kids the habit of being peaceful! Practicing mindfulness as a parent will be beneficial for you too, we all know parenting can be stressful. 
Let's start with these simple activities: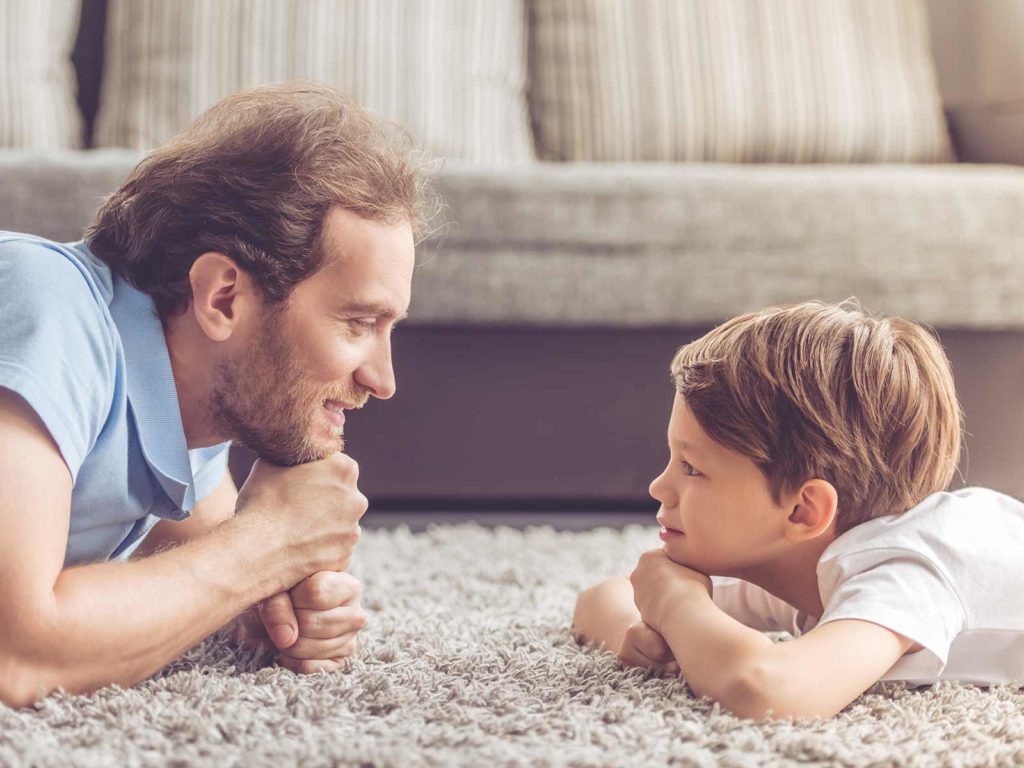 Stay in the present moment with your child. Kids always want our attention, and life is full of distractions, so take the time to focus entirely on them. Maintain eye contact in a gentle, loving way.
Practice the S.T.O.P. exercise when frustrated:
Stop, pause.
Take a breath, feel the sensation of your breathing.
Observe what is happening.
Proceed with what you were doing, after this quick check-in with the moment.
Teach the calming powers of the breath. Try indulging in a hug for 3 full breaths with your kid!
You will both enjoy the practice of mindfulness for kids!