This activity is a great way to combine a simple craft with a lesson on gratitude! Have fun making one with your kids. You may be surprised to see how much they are grateful for.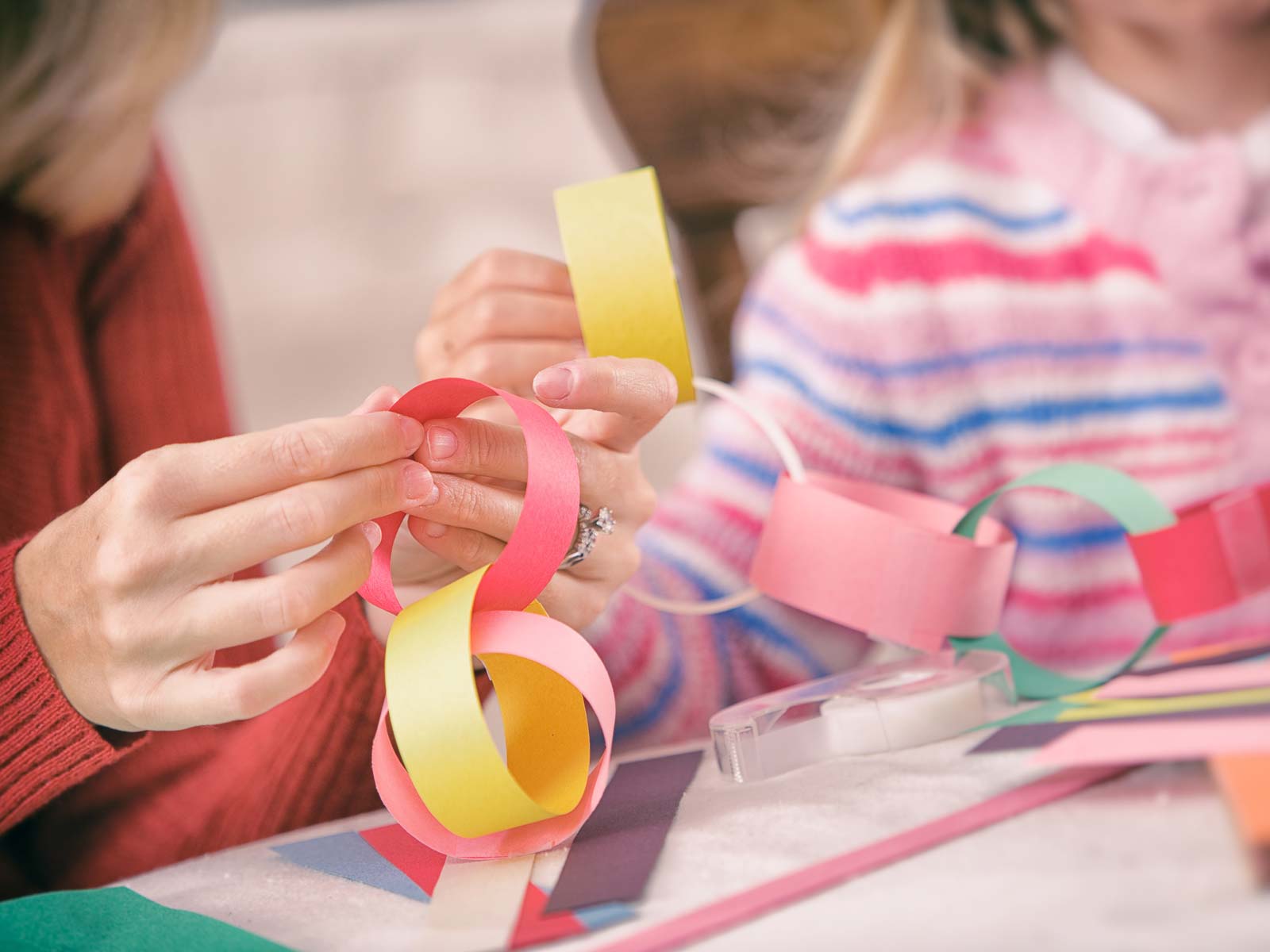 Here's what you'll need: 
Construction paper in different colors

 

Scissors

 

Markers or crayons

 

Tape or a stapler

 
Instructions: 
Cut the construction paper into strips that are about 1 inch wide x about 8 inches long.

On each strip of paper, write something you're grateful for. You can write about anything you want!  It could be your family, your friends, your pets, your home, your health, nature, your toys, or even pancakes on weekend mornings.

Once you've written something on each strip of paper, tape or staple the ends of the strip together to form a circle.

Continue adding strips of paper together until you have a long chain.

Hang your paper chain of gratitude in a place where you'll see it often. Every time you see it, take a moment to think about all the things you're grateful for.
Gratitude is a powerful thing. It can change your perspective on life and make you happier and more positive. If you have room to save and store your paper chain, it can be a fun and rewarding activity to review what has been written in prior years.  
Get started making your paper chain of gratitude today!