Oh, the mess!  Kids love to play in the dirt, and while this means there will be some cleaning up to do, you can relax and let them enjoy getting dirty, knowing you are raising happy, healthy, adventurous kids when you let them jump in that mud puddle! Parenthood is worrisome enough, let's remove dirt from our list of things to worry about. 
To get dirty, first kids need to go outdoors, and we know spending time in nature a good thing for kids. Enjoying and interacting with nature develops cognitive skills, motor skills and it also relieves stress! While in nature, encourage your kids to touch things. Bring a small shovel so they can dig around and explore. Hands-on learning is a great way to engage kids in the world around them.
Getting dirty boosts immunity. Exposure to dirt helps build kids' immune systems.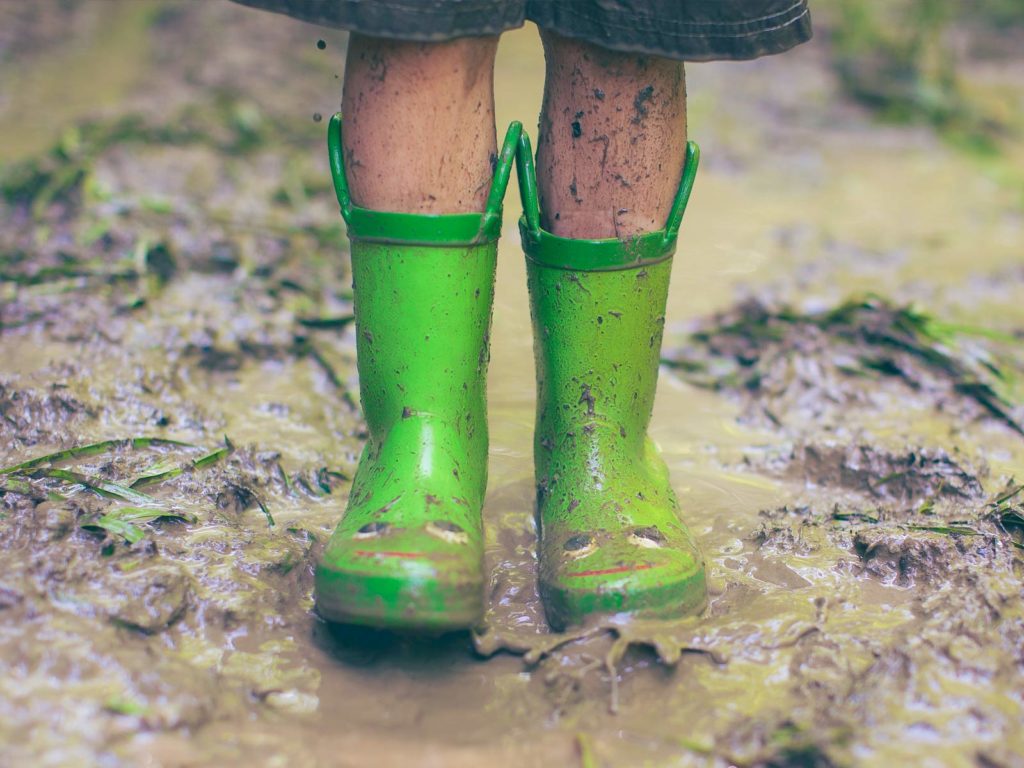 It's even okay if kids get a little bit of dirt in their mouths, since this can actually help build gut bacteria. You can further develop gut health by eating fermented foods, such as yogurt, kefir, sauerkraut, etc. 
We know good hygiene is important, but it isn't the same as staying clean. We teach our kids good hygiene by showing them how to wash up, so we do not spread germs in places and situations where it really matters, like when preparing food, after using the toilet, or if someone is ill. 
Playing outside while enjoying nature can involve getting dirty, and that's okay! Once you stop worrying about kids staying clean, you'll be able to sit back and relax while your kid goes out to explore.