Make your kid's art project into something wearable with this awesome experiment that teaches them about solubility!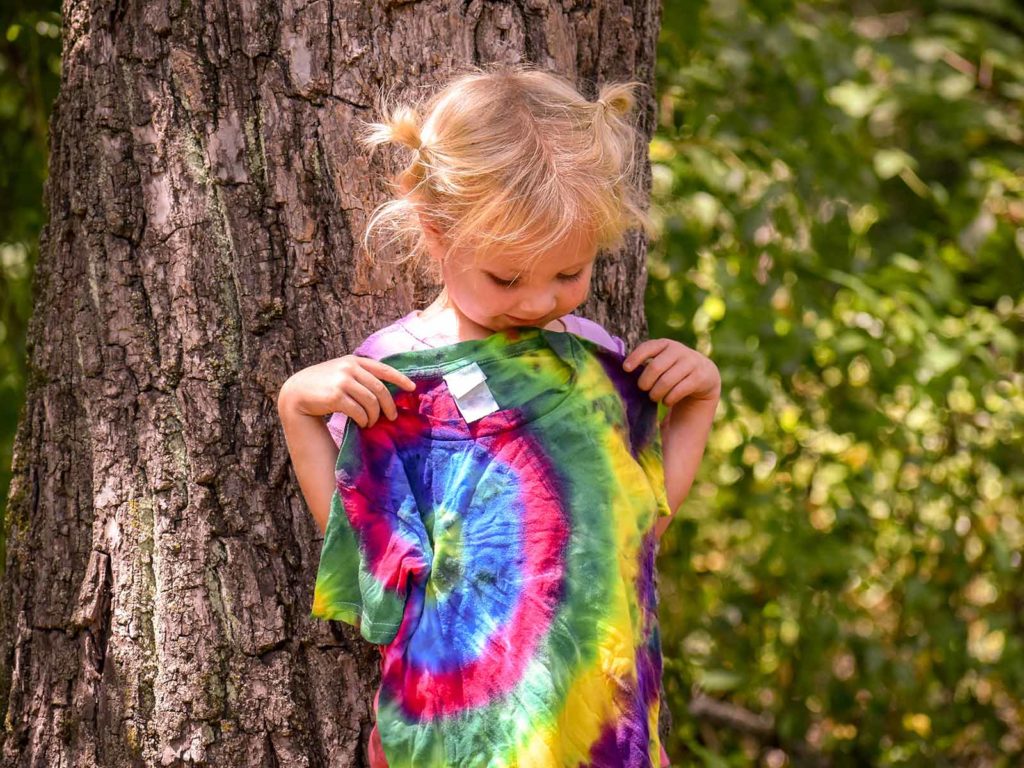 WHAT TO GET:
100% cotton t-shirt
Permanent markers in various colors
Rubbing alcohol (isopropyl alcohol)
Eyedropper
Cardboard or brown paper grocery bag
A well-ventilated area to work in
WHAT TO DO:
Launder the t-shirt.
Lay the shirt out flat and slide the cardboard or paper bag up inside the shirt to keep the ink from bleeding through to the back. Try to stretch the shirt so that there are no wrinkles.
Make designs on the shirt in whatever colors you like. Don't try to write on the shirt, but rather tap to make circles and dots.
Keeping the shirt flat and smooth, use the eyedropper to drip alcohol slowly into the center of each design. You don't want to soak the shirt.
Keeping adding drops until the design is nearly the size you want, as it will continue to spread a bit after you stop dripping.
Let the shirt dry completely and then press it with a hot iron.
THE SCIENCE BEHIND THE EXPERIMENT:
Permanent markers do not wash out of clothing because the ink is not soluble in water. However, the ink does dissolve in alcohol. The cotton fibers of the shirt are hollow, so they act like tiny straws, carrying the alcohol out from the center of each drop and bringing the ink along with it. Movement of a liquid through any material is called capillary action.
SCIENTISTS ASK QUESTIONS:
What effect would you get if you sprayed the alcohol on with a spray bottle?
How would the pattern change if you hung the shirt up while you applied the alcohol?
Would another liquid work as well as water?