The ketchup diver experiment is a fun and easy science experiment that demonstrates the principles of buoyancy and density. It is a great way to learn about the properties of matter and how they affect objects in water. It is also a fun and engaging way to get kids interested in science.
WHAT TO GET:  
A plastic water bottle, 500 mL or 1 liter 

Several packets of condiments: ketchup, mustard, soy sauce, etc.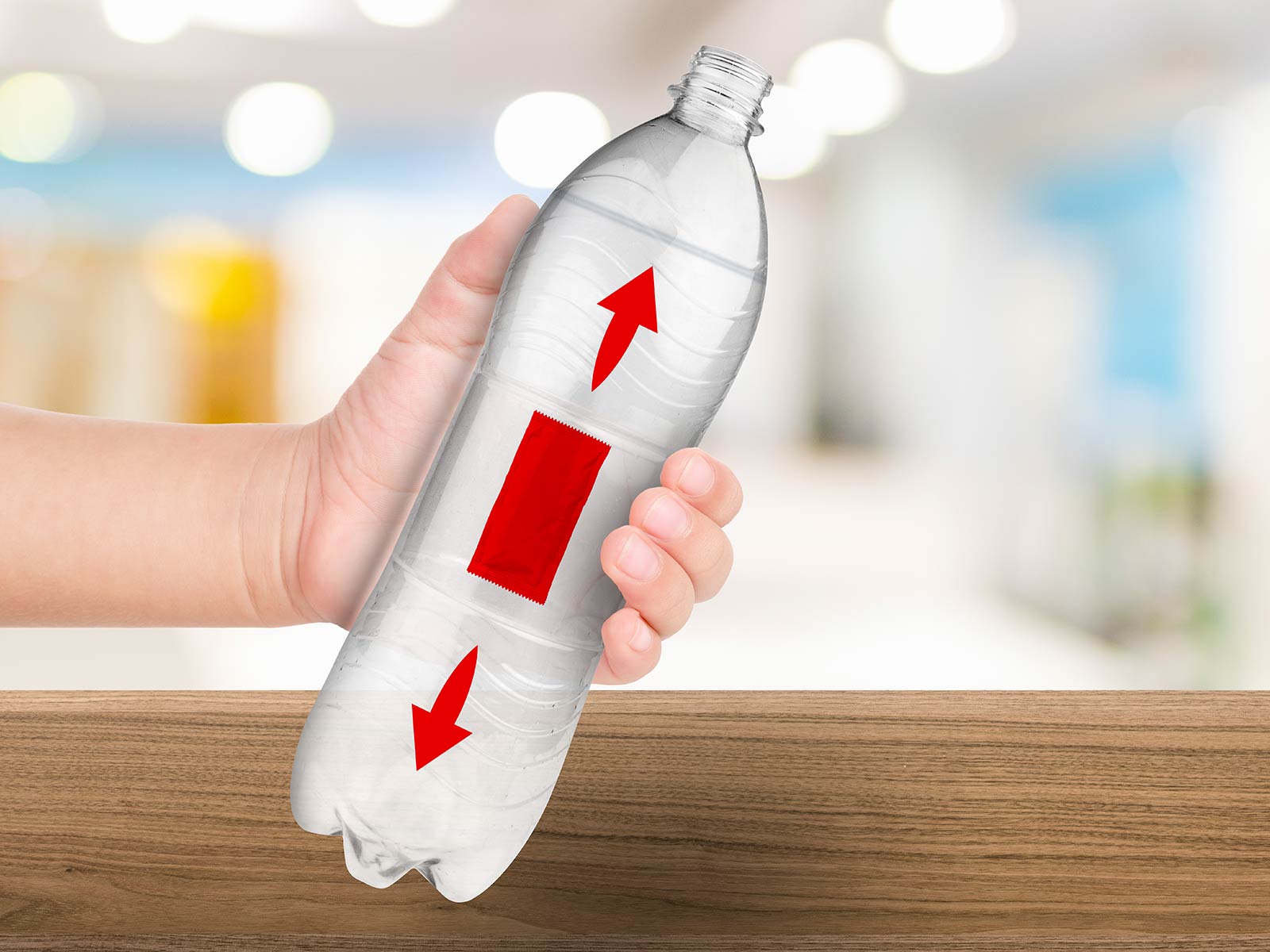 WHAT TO DO:  
Open the water bottle and push the condiment packets into it one by one until you find one that floats (not all of them do). 

With the condiment packet floating inside the bottle, fill the bottle up to the very top and screw the cap on tightly. 

Squeeze the bottle and the packet should sink. 

Release the pressure and the packet should rise.

THE SCIENCE BEHIND THE EXPERIMENT:  
The condiment packet floats because there is a small amount of air sealed inside it. When you push on the sides of the bottle, the only thing that can contract is the air. The volume of the air decreases, but the amount of mass is the same, so the density of the packet has increased. If you apply enough pressure, the packet's density will be greater than the density of the water, so it will sink. Releasing the pressure lets the air expand once more, lessening the packet's density so it can rise.  

SCIENTISTS ASK QUESTIONS:  
Do some condiments work better than others? 

Can you sink the packet if the bottle is not filled to the very top? 

Do different kinds of bottles require different amounts of pressure?