Explore some of water's fascinating molecular properties while seemingly defying gravity!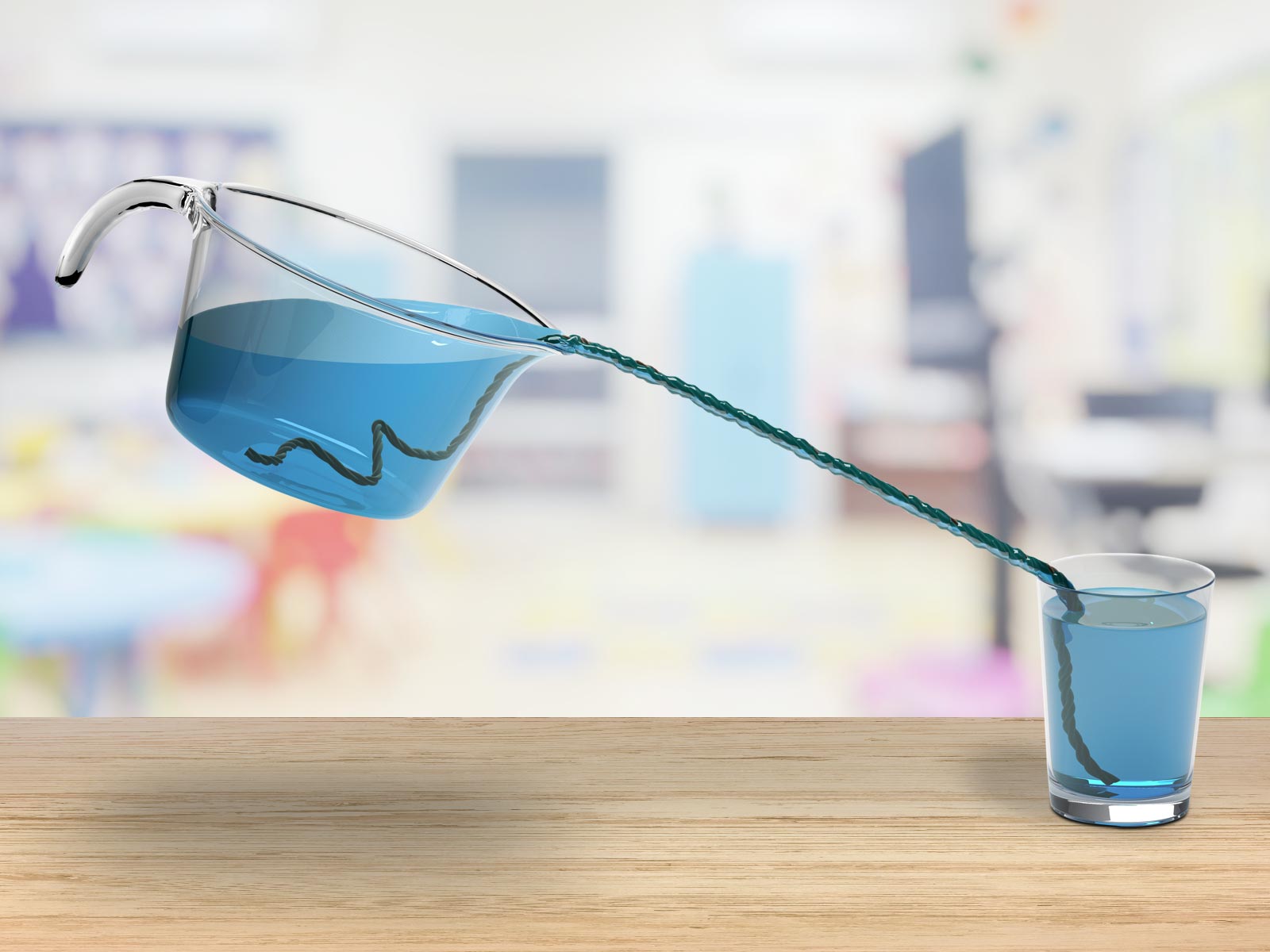 WHAT TO GET:
Measuring cup

Water

Cup or glass

Absorbent cotton string or yarn

Tape
WHAT TO DO:
Cut a piece of string about 2 feet (60 cm) long.

Tape one end of the string firmly to the inside of the glass, near the bottom.

Fill the measuring cup with water and soak the rest of the string for half a minute until it is soaked through.

Raise the measuring cup about a foot above and to one side of the glass. Hold it far enough to pull the string taut, without pulling it from the bottom of the glass and without letting it touch the side of the glass.

Keeping the string taut, pour the water slowly down the string.
THE SCIENCE BEHIND THE EXPERIMENT:
Water has two special properties: cohesion and adhesion. Cohesion means that water molecules are attracted to each other and tend to stick together. Adhesion means that those molecules are also attracted to and stick to other objects. When you put the string into the measuring cup filled with water, the water sticks to the string (adhesion), soaking it. As you slowly pour the water, the added molecules cling to the molecules on the string and to each other (cohesion). The force of gravity pulls the water down the string. 
SCIENTISTS ASK QUESTIONS:
Would the water pour down a dry string?

How long a string could you use?

What happens if the string sags? If it touches the glass?

Does the water flow better with a steeper slope or a gentler one?