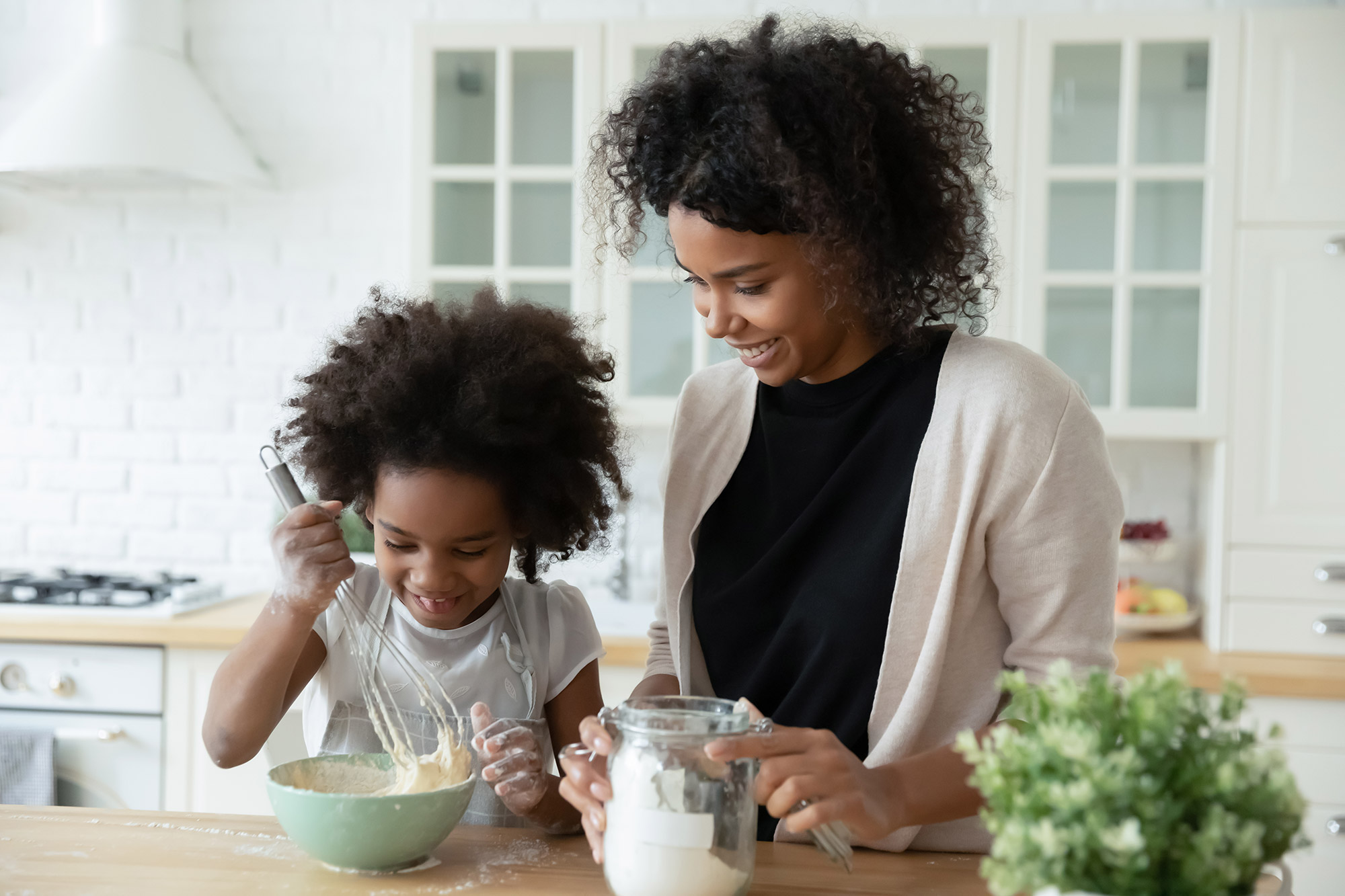 Do you have flour, salt, and water at home? If you do, you and your kid can make dinosaur bones!
Sounds fun, right?
We think so, and not just because it's a great excuse to get a little messy with your kid in the kitchen. The thing that makes this activity really great is what comes next. After you and your kid have made the dino bones, you can set up an exciting dinosaur excavation adventure!
Your kid gets the chance to mix and measure in the kitchen, then have an awesome paleontological activity. What's not to love?
Here's what you'll need:
2 cups flour
1 cup salt
1 cup water
Mixing bowl
Mixing spoon
Dinosaur cookie cutters, shells, figurines, food coloring (optional)
Here's what to do:
1. Measure out the flour, salt, and water and pour the ingredients into the bowl (this is a great chance to teach your kids about measurements!).
2. Stir with the spoon until almost fully combined.
3. Knead the dough with your hands until it is smooth and fully combined (add food coloring, one drop at a time to preference, if desired).
4. Get your kid to help you form pieces of the dough into all kinds of dinosaur bones! (If using cookie cutters, roll the dough flat first.)
5. Make fossils by forming the dough into a ball, flattening it into a cookie shape and pressing objects into the dough to make a pattern or print. You can try this with the feet of a dinosaur toy, shells, ferns, or other objects your kid treasures.
6. Air dry for 2-7 days or bake in a conventional oven on aluminum foil at 200°F (93°C) for 30-120 minutes (depending on thickness). If baking, check on your "fossils" occasionally after 30 minutes to ensure they are not browning.
Dino Fossil Tips
Before you and your kid make the salt dough, spend some time online or looking at dino fossil pictures in a book to get some ideas for what you'd like to create. This is a great opportunity to learn more about specific dinosaurs, the time in which they lived, and the types of fossils they left behind.
(Some of our favorite fossils are T. rex teeth, Triceratops skulls, and Stegosaurus tails!)
Maybe you and your kid want to make single bones or maybe you're feeling a bit more ambitious and want to make an entire skeleton, it's entirely up to you and your kid!
You can also make other types of fossils, like trace fossils, by rolling the dough out flat and pressing dino footprints or imprints of leaves into the dough before drying. The possibilities are endless!
Once you have all your fossils and figures made, follow the steps in this activity for an unforgettable Backyard Dinosaur Dig !