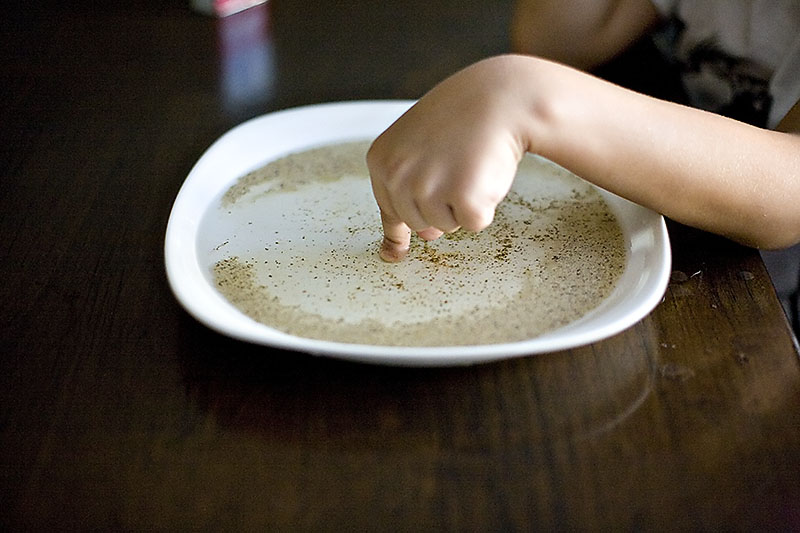 Another version of the kid-favorite pepper experiment! Teach your kid how washing their hands keeps them safe and germs away in this simple, illustrative exercise.
WHAT TO GET:
A shallow plate
Water
Finely ground black pepper
Liquid dish soap
WHAT TO DO:
Pour water into the plate.
Sprinkle pepper all over the surface of the water.
Dip your finger into the pepper. Did anything happen?
Now, put a dab of dish soap on your finger and dip it again. What happened?
THE SCIENCE BEHIND THE EXPERIMENTS:
Soap is a surfactant, a substance that breaks the water's surface tension. The movement of the water molecules separating from one another creates enough force to push a lightweight boat or small grains of pepper across the surface.
If you want to repeat either of these experiments, you'll have to rinse the tray or the plate thoroughly to remove any soap residue from the previous experiment.
SCIENTISTS ASK QUESTIONS:
Could you use solid soap instead of liquid?
Does the temperature of the water matter? Will the boat go faster if the water is warm?
What happens if you use more pepper? Less pepper?
Can you use a different ground spice instead of pepper? Cinnamon? Cloves?