Wow your kids with a fun project that blends art & the chemistry of molecular bonds!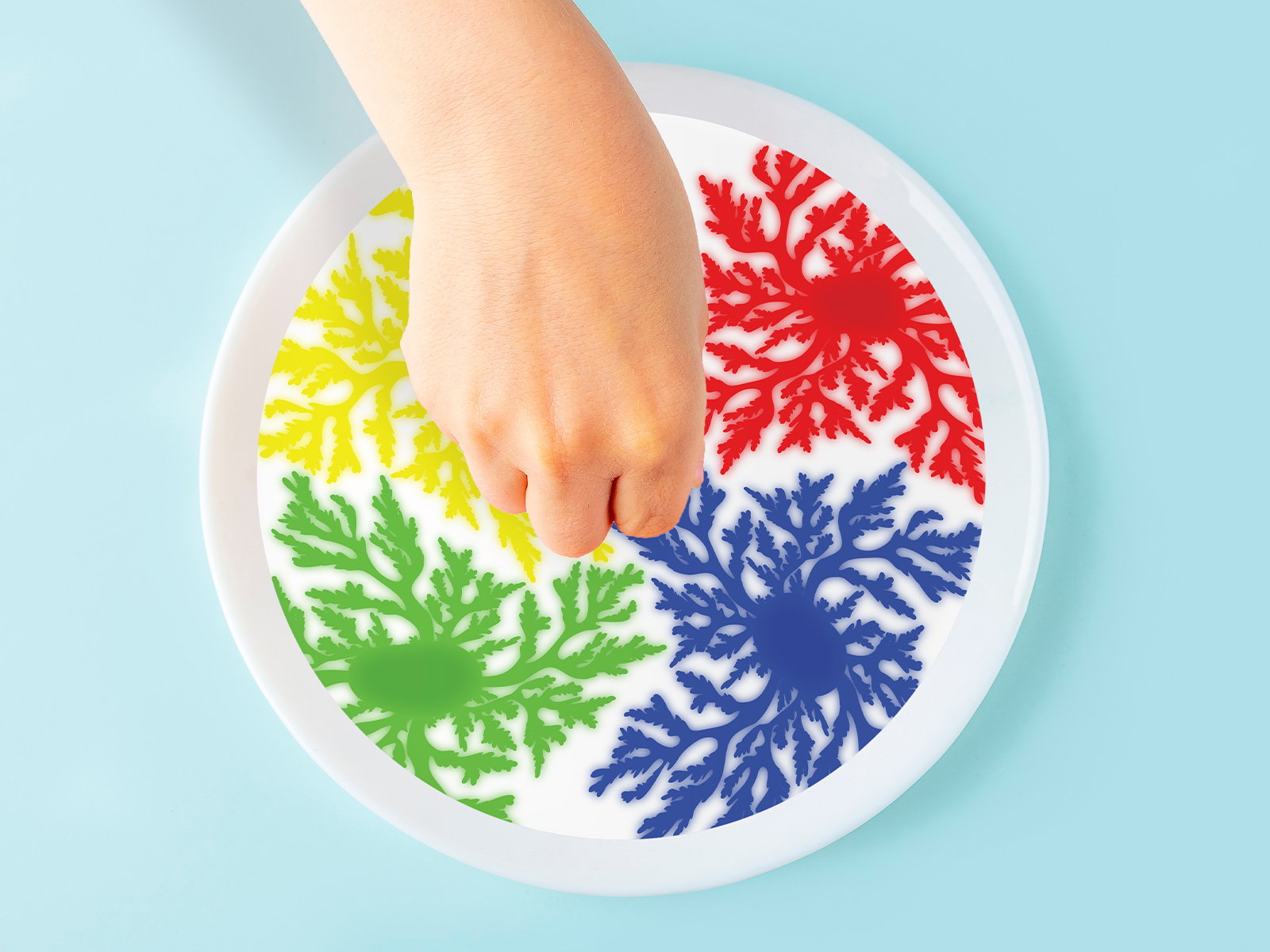 WHAT TO GET:  
White or clear glue
Disposable plates
Liquid food coloring
Liquid dish soap
Cotton swabs
WHAT TO DO: 
Pour some glue into each plate and let it spread into a thin layer, tipping the plate as necessary. White glue can be especially thick, so you may need to dilute it with water at a ratio of 4 parts glue to 1 part water. 
Drip a few drops of different colors of food coloring in the center of the glue. You can put the drops one on top of the other or spread them out. 
Dip a cotton swab into the dish soap and poke it into each drop of the food coloring. Use a fresh cotton swab for each colored drop if you don't want to mix the colors. 
THE SCIENCE BEHIND THE EXPERIMENT:  
Glue contains water and a chemical called polyvinyl acetate that has long, flexible molecules that intertwine in the water like boiling spaghetti. These molecules keep the food coloring from spreading, but when you add the dish soap the molecules of detergent break up the connection between the water and the polyvinyl acetate. You can see how the soap spreads as the food coloring, which is attached to the water molecules, branches out. 
SCIENTISTS ASK QUESTIONS:
What happens if you hold the swab in the food coloring or if you dab it a second time?
Do different colors take different amounts of time to spread?
Do the colors blend when they meet or stay separate?