Have you ever wondered how water gets to the leaves at the top of a tree?  This kids science experiment will show you how nature does that!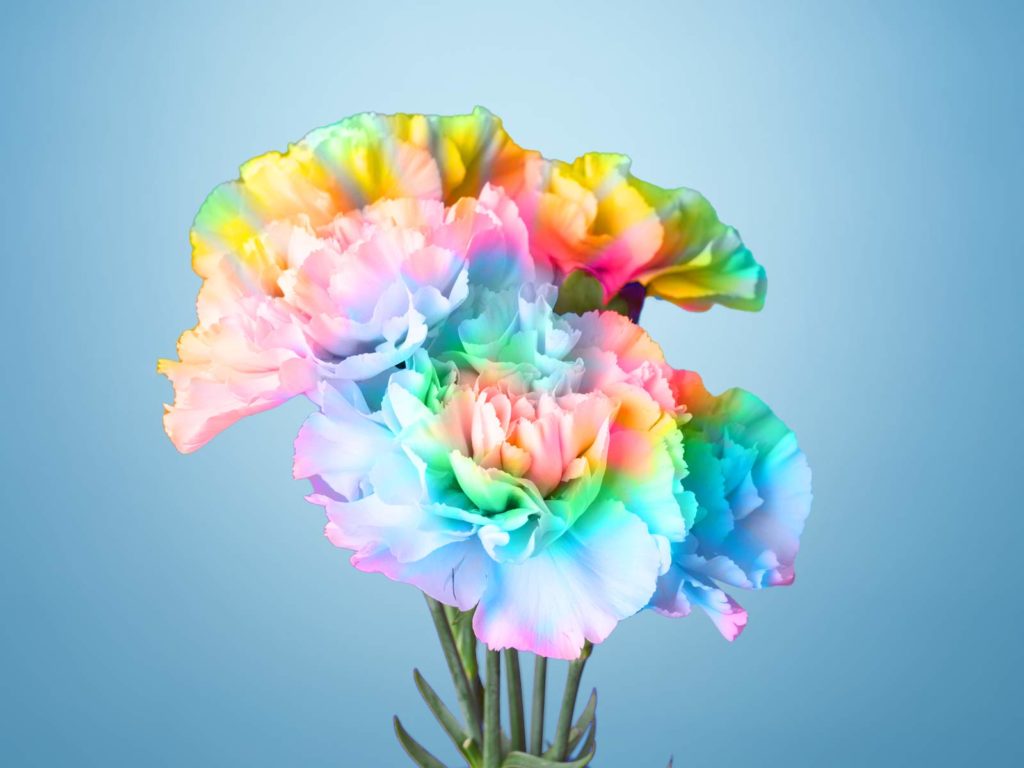 WHAT TO GET:
3 or 4 fresh, white carnations
Water
Liquid food coloring
1 glass or vase per flower
Knife
ADULT SUPERVISION
WHAT TO DO:
Pour ½ cup (120 mL) water into each glass or vase.
Add 20 drops of food coloring to each glass and stir to mix thoroughly.
Have an adult cut the stems of the flower at a 45-degree angle using the knife, not scissors. (Scissors will crush the stems, making them less able to absorb water.)
Place one flower into each glass and observe them after 2, 4, 24, 48, and 72 hours.
THE SCIENCE BEHIND THE EXPERIMENT:
Water moves through plants by a process known as capillary action. The water rises through tiny tubes in the plant's stem until it reaches the petals or leaves, where it evaporates. The food coloring moves with the water, but it does not evaporate, so the petals change color. This kids science experiment is a great way to teach and understand capillary action.
SCIENTISTS ASK QUESTIONS:
Does it make a difference if the stems are long or short?
Would this work with other kinds of flowers? 
How would the color differ if you used more or fewer drops of food coloring? 
What would happen if you split the stem and put each end into a different color?