Fascinate your kids with the power of charged molecules as they make water bend!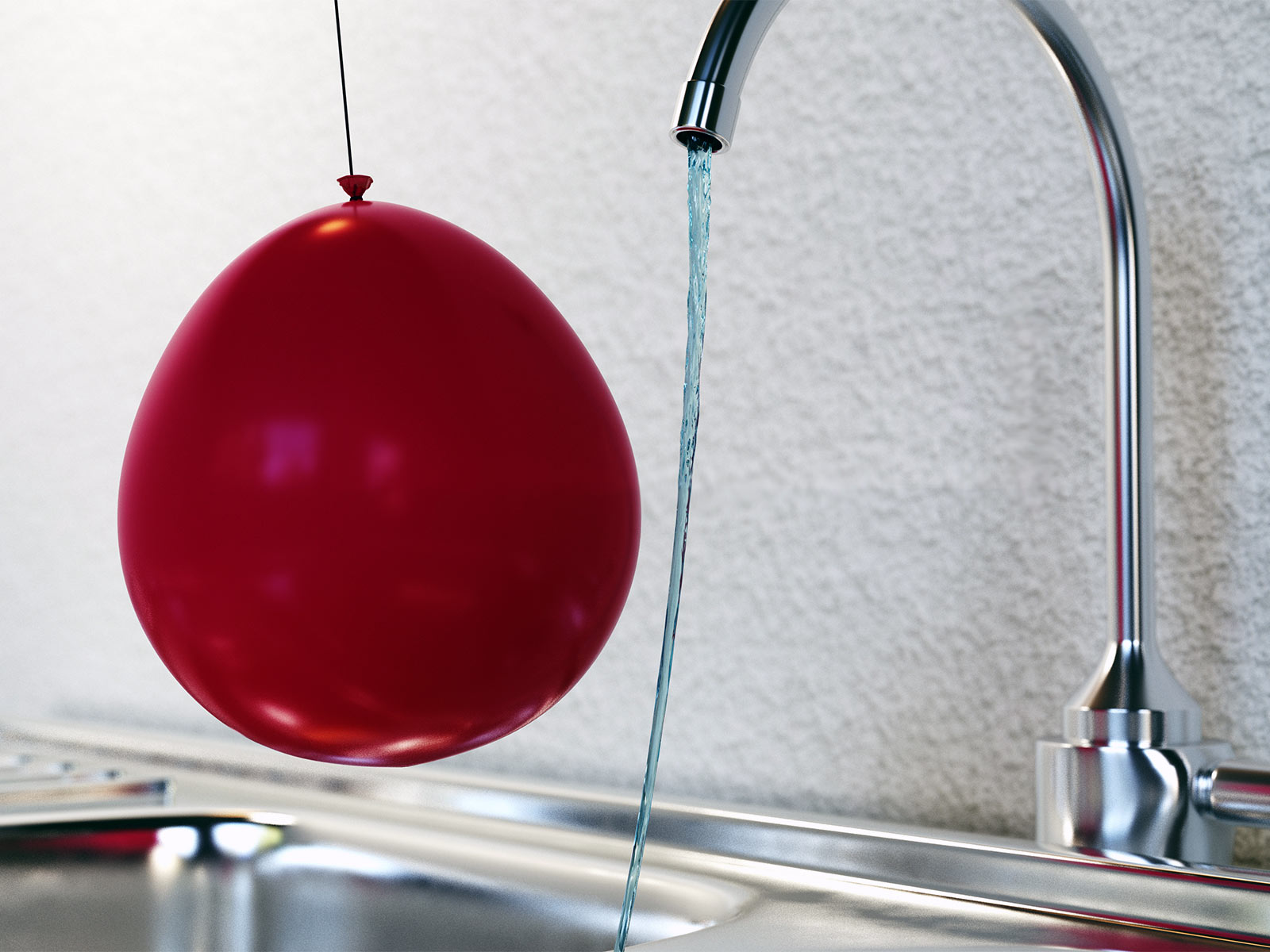 WHAT TO GET:
A balloon
A source of running water
WHAT TO DO:
Blow up the balloon and tie it off.
Rub the balloon on your head until your hair stands on end.
Turn the tap just enough to produce a small, steady stream of water.
Hold the balloon next to (but not touching) the water and watch what happens.
THE SCIENCE BEHIND THE EXPERIMENT:
Water molecules have one end that is positively charged and one end that is negatively charged.  The balloon becomes negatively charged when you rub it on your head.  As you bring it toward the water, the positively charged sides of the water molecules move toward the balloon, while gravity keeps the water moving downward, causing the stream of water to bend. 
SCIENTISTS ASK QUESTIONS:
What happens if the balloon touches the water?
Would this work with anything besides a balloon?
What happens if the stream of water is larger?