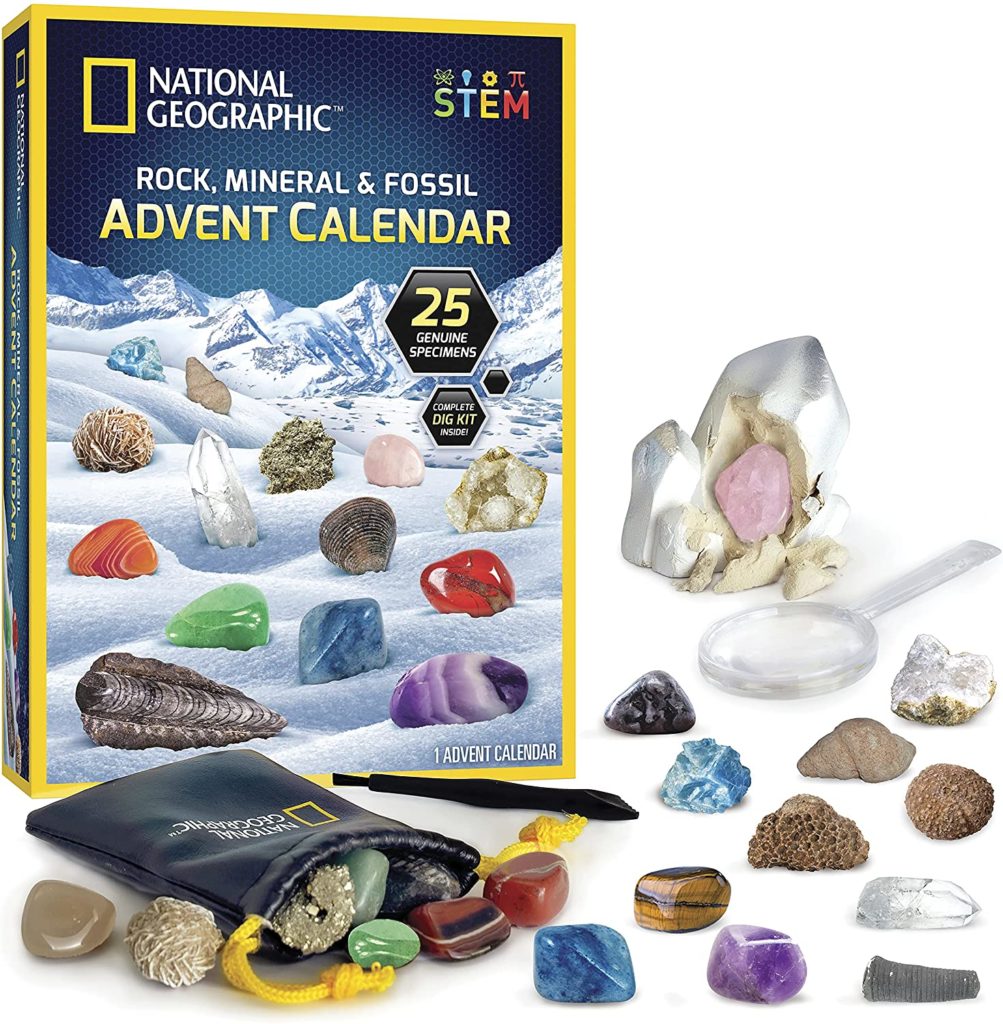 Kids love rocks, gems, and fossils, and this exciting Christmas countdown calendar will give them a new specimen to add to their collection each day as the holiday approaches. The fun and excitement culminate on the final day, as kids unearth a shimmering Quartz Point from the included mini dig brick.
This educational take on a classic holiday tradition includes the following rocks, gems, and fossils:
Agate, Green Aventurine, Desert Rose, Geode
Tiger's Eye, Snowflake Obsidian, Pyrite, Blue Quartz
Crinoid, Brachiopod, Orthoceras, Bi-Valves, Pink Gastropod, Clam
Indigo Gabbro, Red Agate, White Urchin, Coral
Rose Quartz, Amethyst
Red, Black and Green Spotted Jasper
Black Urchin
Quartz Point (in dig brick)
Identification sheet with facts on each specimen
Dig tool, brush, magnifying glass, and pouch for storing their treasures
Rock and mineral collecting is a fascinating and popular hobby kids love, and the 2021 National Geographic Advent Calendar is a great introduction for boys and girls with an interest in geology. They'll love collecting and learning about these premium rock, fossil and mineral specimens that were formed over millions of years!
Put a scientific twist on the holidays this year with the National Geographic Rock, Mineral & Fossil Advent Calendar!